Alexander Matasov
Associate Editor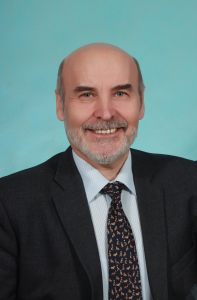 Doctor of Science in Physics and Mathematics, Professor, Leading Researcher, M.V. Lomonosov Moscow State University, Russia.
Professional Membership:
Associate Editor of Journals "Automation and Remote Control";
Member of Moscow Mathematical Society (Russia);
American Mathematical Society(USA);
Academy of Nonlinear Sciences (Russia);
Academy of Navigation and Motion Control (Russia);
IEEE Control Systems Society (USA).
Publications: 3 monographs, over 150 scientific publications.

Granted from:
International Science Foundation (G. Soros Foundation) (1993, 1994);
Russian Foundation for Basic Research (1993-1995, 1996-1998, 1999-2000, 2007, 2008-2010, 2011-2013);
London Mathematical Society (1995);
Russian Ministry of Education (1996-1997, 1998-2001);
Royal Society (UK) (1997-1999, 2002-2003);
A.M. Lyapunov French-Russian Institute on Informatics and Applied Mathematics (1998-1999);
Government of Moscow (2001-2005);
Cariplo Foundation, Landau Network-Centro Vollta (Italy) (2004).
Areas of Interest:
Navigation;
Estimation and Control Theory;
Theory of Functional Differential Equations.
Personal web-page:
http://www.damc.ru/department/staff/matasov/
Selected Publications:
Matasov A. Estimators for Uncertain Dynamic Systems, Dordrecht-Boston-London, Kluwer Academic Publishers (1999).
Matasov A. Guaranteed Estimation Method, Moscow University Press (2009) (in Russian).
Guaranteed Approach and l1-norm Approximation in Parameter Estimation Problems for SDINS under Bench Testing, Moscow University Press (2012) (in Russian), in collaboration with P.A. Akimov and A.V. Derevyankin.
Akimov P.A., Matasov A.I. Weight and time recursions in dynamic state estimation problem with mixed-norm cost functions // IEEE Transactions on Automatic Control. 2015, Vol. 60, No.4, pp. 1050-1063.
Akimov P.A., Matasov A.I. An iterative algorithm for l1-norm approximation in dynamic estimation problems // Automation and Remote Control. 2015, Vol. 76, No.5, pp. 733-748.