Vladimir Vishnevskiy
Associate Editor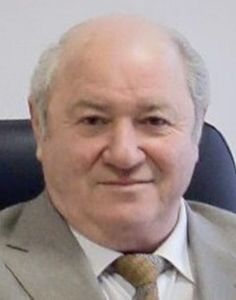 Doctor of Computer Science, Professor, Head of Laboratory, Institute for Control Sciences of Russian Academy of Sciences, Moscow, Russia.
Professional Membership:
Associate Editor of Journals "Automation and Remote Control", "Control Sciences", "Electronics", "Informatics Problems", "Computer Network";
Member of Programme Committee of various international conferences. Conference general co-chair of the International Conference "Distributed Computer and Communication Networks (DCCN-2015):'' Control, Computation, Communications" (DCCN-2015);
Member of dissertation council of Institute of Control Sciences, Russian Academy of Sciences and State Public Scientific Technical Library of Russia;
Member of IEEE Communication Society.
Publications: 8 monographs, 168 papers in refereed journals, 207 papers in conference proceedings.

Awards and Honors:
Active Member of the International Telecommunications Academy;
Active member of the New York Academy of Sciences;
Gold medal of the Russian-American Scientific Community.
Areas of Interest:
Telecommunication Networks;
Stochastic Systems;
Mathematical Programming
Theory of Queuing Systems and Theory of Reliability;
Operations Research.
Personal web-page:
http://www.ipu.ru/node/25767