Vadim Utkin
Associate Editor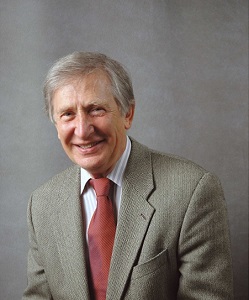 Dr.Sc., Professor, The Ohio State University, USA.
Professional Membership:
Associate Editor of Journals "Automation and Remote Control", "International Journal of Control";
IEEE Fellow.
Publications: over 350 scientific publications.

Awards and Honors:
1972 - Lenin Prize (the highest scientific award in the former USSR);
1978 - Honorary Doctor of University of Sarajevo, Yugoslavia;
2003 - Oldenburger medal of ASME;
2005 - Humboldt Award of German Government;
2008 - Foreign Member of Academy of Science and Art of Bosnia and Herzegovina;
2011 - Honorary Doctor of Rovira and Vergil University, Tarragona, Spain.
Areas of Interest:
Nonlinear Systems;
Sliding Mode Control;
Stability Theory;
Optimal Control.
Personal web-page:
http://www.ece.osu.edu/~utkin
Selected Publications:
Utkin V. Sliding Modes and their Applications in Variable Structure Systems. Mir, Moscow, 1978.
Utkin V. Sliding Modes in Control and Optimization, Springer Verlag, 1992.
Utkin V., Guldner J., Shi J. Sliding Mode Control in Electro-Mechanical Systems, Taylor & Frencis. 1st edition 1999, 2nd edition 2009.