Andrey Polyakov
Associate Editor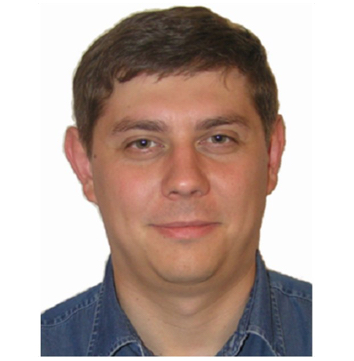 PhD in Physics and Mathematics, Researcher at NON-A team, Inira Lille-Nord Europe and associate member of the SyNeR team of LAGIS CNRS UMR 8219, Lille, France.
Professional Membership:
Associate Editor of Journals "Automation and Remote Control", "International Journal of Robust and Nonlinear Control", "Journal of Optimization Theory and Applications", "Journal of Franklin Institute";
IFAC Technical Committee: 2.3 Nonlinear Control Systems.
Publications: 1 monographs, 32 papers in refereed journals, 56 papers in conference proceedings.

Awards and Honors:
Letov Prize (Intitute for Control Sciences of Russian Academy of Sciences).
Areas of Interest:
Control with Time Constraint;
Discontinuous Control;
Lyapunov Function Method in Control;
Nonlinear Control Systems;
Robust Control Systems;
Time Delay Control Systems.
Personal web-page:
http://researchers.lille.inria.fr/~polyakov/
Selected Publications:
A. Polyakov Time-suboptimal feedback design via linear matrix inequalities, Automation and Remote Control, V. 76(5), 2015, p. 847-862.
A. Polyakov, D. Efimov, W. Perruquetti Finite-time and Fixed-time Stabilization: Implicit Lyapunov Function Method, Automatica, 2015, V.51(1), p.332-340.
A. Polyakov Nonlinear Feedback Design for Fixed-Time Stabilization of Linear Control Systems, IEEE Transactions on Automatic Control, Vol. 57(8), 2012, p.2106-2110.
A. Polyakov Minimization of disturbances effects in time delay predictor-based sliding mode control systems, Journal of the Franklin Institute, Vol. 349(4), 2012, p. 1380–1396.
A. Polyakov On Practical Stabilization of Systems with Relay Delay Control, Automation and Remote Control, Vol. 71(11), 2010, p. 2331-2344.
A. Polyakov, A. Poznyak Lyapunov Function Design for Finite-time Convergence Analysis, Automatica, Vol. 45(2), 2009, p. 444-448.