Oleg Kuznetsov
Associate Editor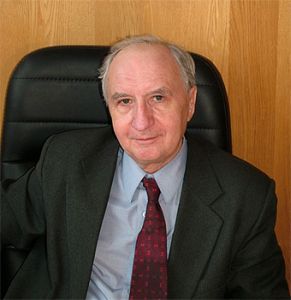 Doctor of Technical Sciences, Professor, Head of Laboratory, Institute for Control Sciences of Russian Academy of Sciences, Moscow, Russia.
Professional Membership:
Associate Editor of Journals "Automation and Remote Control", "Control Sciences", "Artificial Intelligence and Decision Making";
Head of Program Committees of I-III International Conferences OSTIS (Minsk);
Head of Program Committees of I-III Summer Unior Schools on Artificial Intelligence;
Head of Council of Russian Association for Artificial Intelligence.
Publications: 3 monographs, 62 papers in refereed journals, 76 papers in conference proceedings.

Areas of Interest:
Artificial Intelligence;
Applied Logics;
Graph Theory;
Modelling of Cognitive Processes.